WORLD STARS FEATURE IN PAKISTAN EXHIBITION MATCH
Submitted by
isport
on Thu, 07/13/2017 - 11:30
Two exhibition matches are planned in Pakistan this weekend, with many of the World's top football stars poised to appear in the games with the hope that it would spur more growth for the game in a cricket-crazed nation.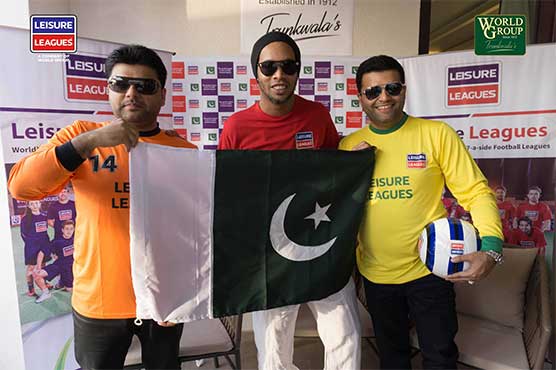 The recently retired Brazilian Ronaldinho is set to lead the stars for the games. One is set for Karachi on Saturday and the other in Lahore the next day. The exhibition is dubbed "Ronaldinho and friends" and will have stars like Manchester United legend Ryan Giggs, Dutchman George Boateng, former Arsenal stars Robert Pires and Nicolas Anelka, aside from the former Barcelona playmaker.
Real Madrid former defender Roberto Carlos, former England international David James, and Portuguese star Luis Boa Morte are also expected to be involved, with the betting tips4you predicting a close and hard-fought game between the legends, even though it is a friendly.
"I am excited at the prospect of playing in Pakistan. This is a great opportunity for us to induce youngsters in Pakistan and we will do our best to do that," the 37-year old said in a statement ahead of the game. The two-time World Player of the Year has cult following during his time at Nou Camp for his skilful style of play and match commanding appearances.
The game is also intended to lure more youngsters to get into the game of football. The government is putting top notch security in place as it is the first international sport since the 2009 attack on the Sri Lankan cricket team.
Leisure League, a subsidiary of World Group, is organizing the games with the hope that it gives Pakistan a better image again while promoting the game in the country, representatives say. The Asian side is hovering around the 200th spot in the FIFA world rankings as lack of government support, poor infrastructure and conflict has affected them since the 1970s. By comparison, they are in the top 5 teams in World Cricket.