Valon Behrami assures players won't repeat the Eagle celebration
Submitted by
content
on Thu, 07/26/2018 - 14:21
Switzerland vice-captain Valon Behrami has assured that Granit Xhaka and Xherdan Shaqiri won't repeat the Eagle celebration which could have quit easily got them suspended during the World Cup. The pair made the two-headed Eagles gesture during their previous group stage game against Serbia and shortly after, their opponents reported the incident to FIFA.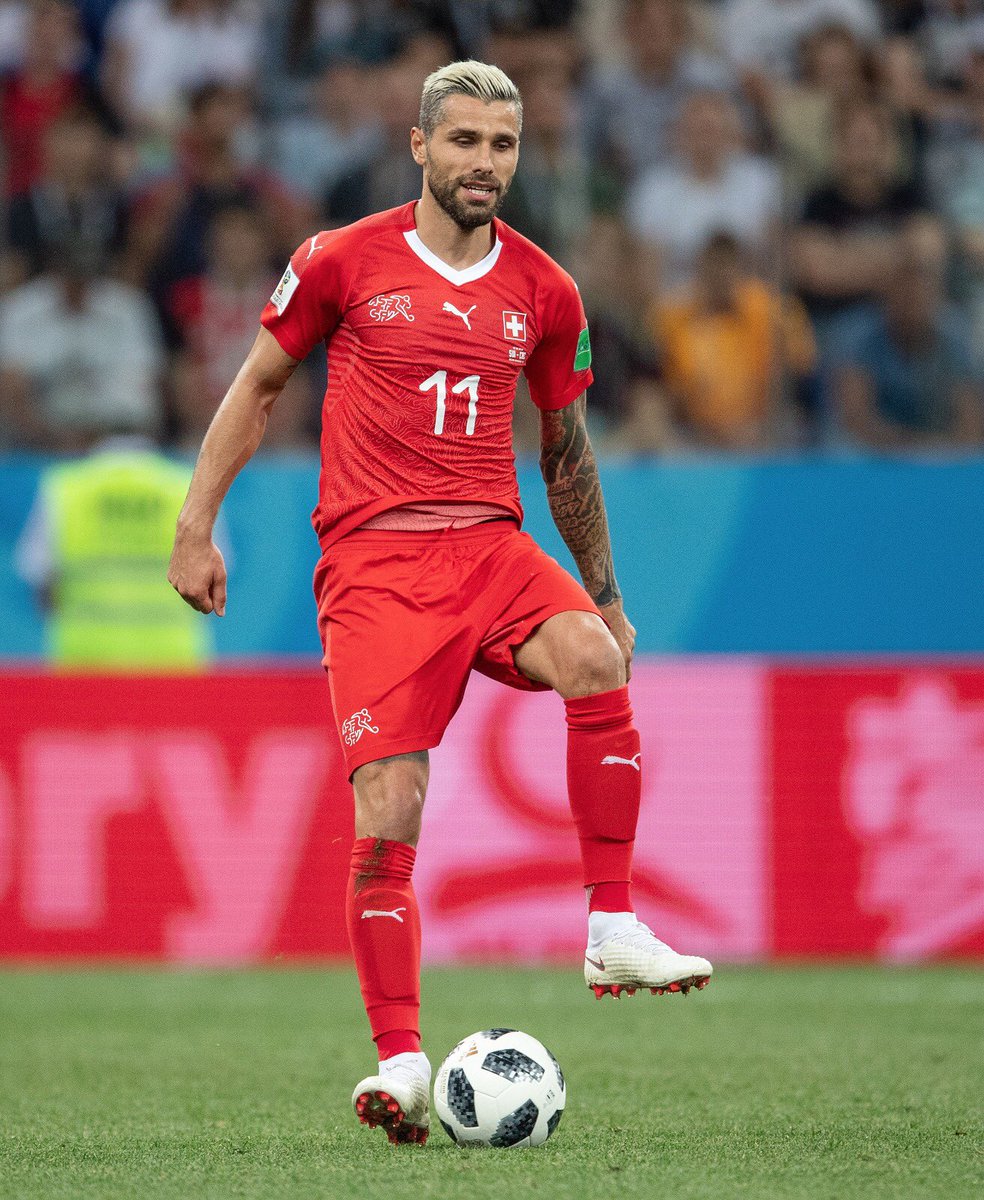 Initially, there were suggestions that the duo could be suspended for at least two international matches but after a show of leniency, FIFA decide to fine $10,000 from each whilst captain Stephan Lichtsteiner was fined around $5,000 for joining in the celebration despite having no link with Albanian, who are said to have a poor political relationship with Serbia.
Speaking ahead of the Costa Rica game, Behrami assured that his teammates would not repeat the gesture during the ongoing World Cup, he said: "Of course we are happy that no one is suspended. It won't happen in the future because ... it won't be a special game like this. Maybe [the gesture] will happen with their club. But it won't happen at the World Cup."
Meanwhile, manager Vladimir Petkovic was calmer about the situation and he said that the players have learnt from their mistakes and would avoid repeating the same at the tournament, he said:"What has happened has happened. Now, we have to be aware of things like that and learn from them."
As things stand, Switzerland are in a strong position to qualify for the latter stages of the World Cup after jumping into second in the standings and they will be hoping to get a victory over Costa Rica to assure them of a knockout spot without relying on the other result between Brazil and Serbia. Brazil have been tipped to secure the top position in Group E and it will be interesting to whether Serbia can surprise them with a shock victory.