Ukraine through to Euro Finals
Submitted by
isport
on Tue, 01/05/2016 - 11:57
Mykhaylo Fomenko is of the view that in spite of bagging an easy victory versus Slovenia in home leg of European Championships qualifying playoffs, Ukraine should not take it easy as the job is not completely done as yet.
After beating Slovenia hands down, the Yellow-Blues have significantly increased their chances of getting into the main competition, but, according to the boss, the return leg is still to be played. So, there is no point start celebrating already.
While in conversation to the press, Fomenko said, "Half the job is done, but, half is still to be done and we should keep that in mind. We are in a position of advantage and that's good on us, but, we will have to stay calm regarding this win. It's important we put the same amount of work in preparation for the coming game too as it's the decider and the boys are well aware of that."
When asked how he would analyse the game overall from Ukraine's point of view, the 67-year old reflected that even though his 'horse' doesn't have the best racng odds, they are still in with a chance of winning the Championship!
"I think our intensity did not quite remain the same as we moved ahead in the game which is something I am a little disappointed with."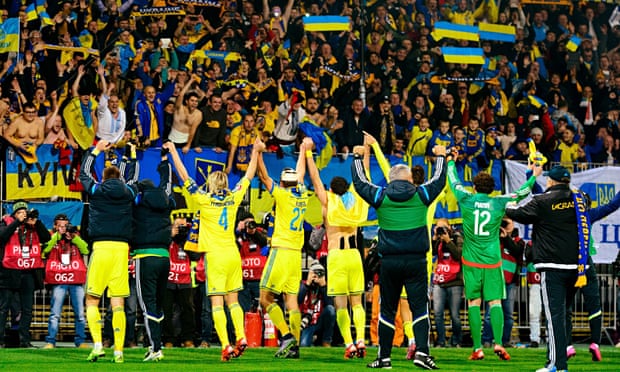 "There was probably a bit of complacency in the middle period there. The opportunities, which could have been grabbed, did not get grabbed. We could have added another goal to our tally. However, what's nice was that we kept it tight in the back and made sure that it was a clean sheet."
Fomenko's counterpart Katanec, on the other hand, was pretty annoyed with the recklessness shown by his team in such a vital fixture. In the words of Slovenia manager, "The beginning was very poor. The chances were wasted. We couldn't get going in the whole game to be honest."