Thierry Henry disappointed by Granit Xhaka
Submitted by
content
on Thu, 01/11/2018 - 10:38
Arsenal legend-turned-pundit Thierry Henry has slammed Granit Xhaka for failing to react quicker prior to Wayne Rooney's opening goal last weekend. The Switzerland international was fouled by Idrissa Gueye just outside the box, and he was busy protesting on the ground when Rooney capitalised to score the first goal of the game.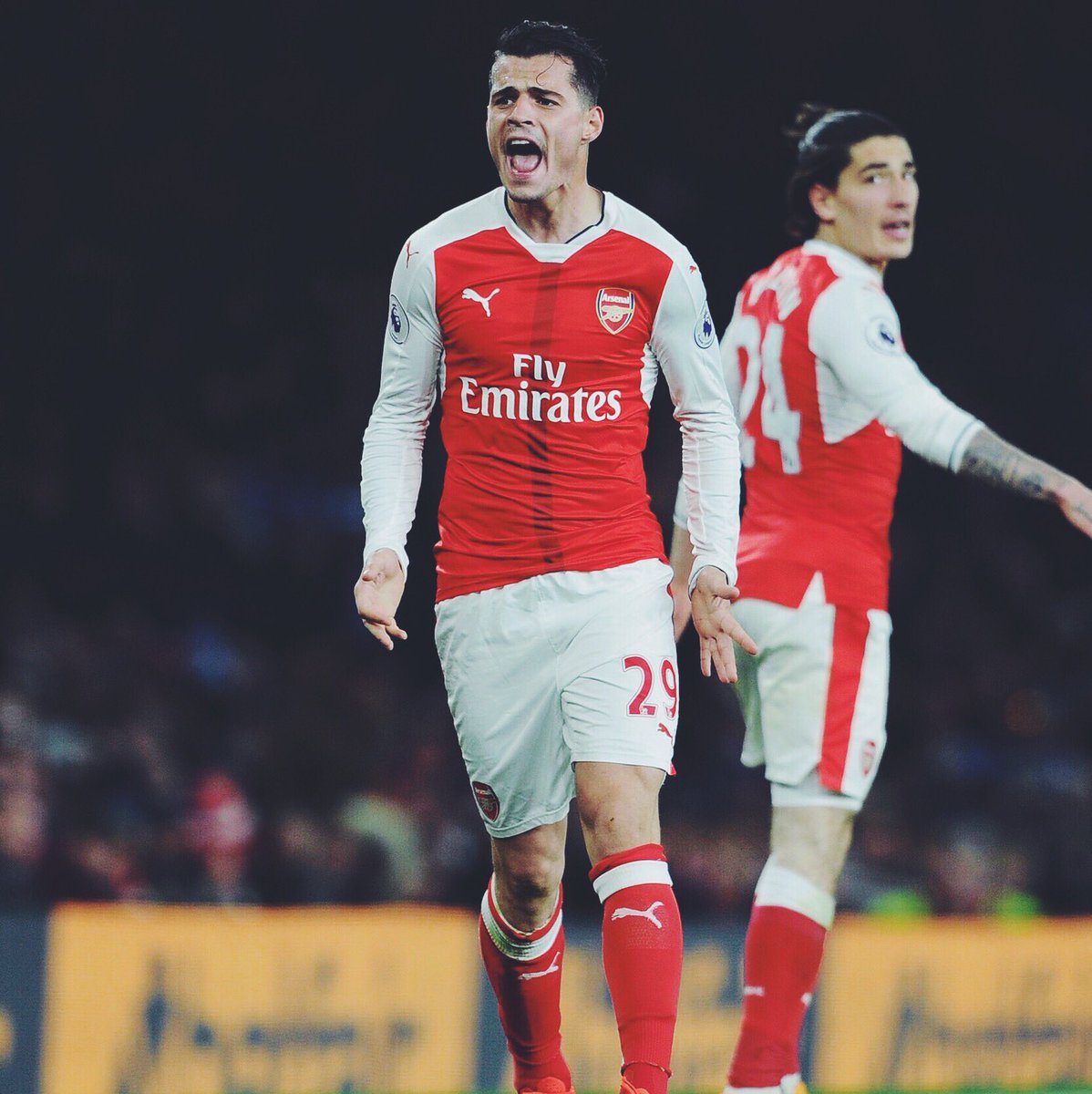 Speaking to Sky Sports, Henry insisted that Xhaka should be aware of what is around him as a player of Wayne Rooney's caliber cannot be given much space in and around the box, he said: "You have to be aware of what's happening Xhaka, yeah maybe it might be a foul. The danger is Wayne Rooney. When Xhaka loses the ball he needs to go now, but it's too late. If you let Wayne Rooney take the ball, one touch, two touch, look up then you go one nil down."
However, co-pundit Jamie Redknapp had more sympathy towards the Swiss footballer but did admit that he was in another world when the challenge from Gueye came in from behind, he added, "I think it's a foul, just there. You can see he definitely hits him. He was daydreaming."
Everton managed to take an early lead via Wayne Rooney's belter in the first-half but the Gunners managed to get level at half-time. A long-range effort from Granit Xhaka was parried by Jordan Pickford into the path of Nacho Monreal, who found the net for the second time in this season's Premier League.
The second period was controlled by the Gunners with Mesut Ozil giving the advantage whilst Alexandre Lacazette, Aaron Ramsey and Alexis Sanchez also converted after Gueye was sent off for the Toffees. Oumar Niasse did score a consolation prior to Sanchez's effort, but the 5-2 thumping versus the Gunners eventually cost Ronald Koeman his job. Everton are likely to be managed by Under-23 coach David Unsworth when they take on Chelsea in the League Cup fourth round on Wednesday night.