Switzerland's Xherdan Shaqiri Shows Respect with Hand on Heart during Kosovo's Anthem
Submitted by
content
on Fri, 10/06/2023 - 13:11
In a poignant moment of heartfelt patriotism, Xherdan Shaqiri, the illustrious Swiss footballing maestro, gracefully placed his hand over his chest as the Kosovo national anthem resounded through the stadium on a recent Saturday. This stirring gesture serves as a testament to the deep-rooted connection he holds with his place of birth, the vibrant Kosovan city of Gjilan, where his journey on this earth began in 1992. However, destiny soon set its course, and a year later, Shaqiri and his family embarked on a transformative odyssey, migrating to the picturesque landscapes of Switzerland.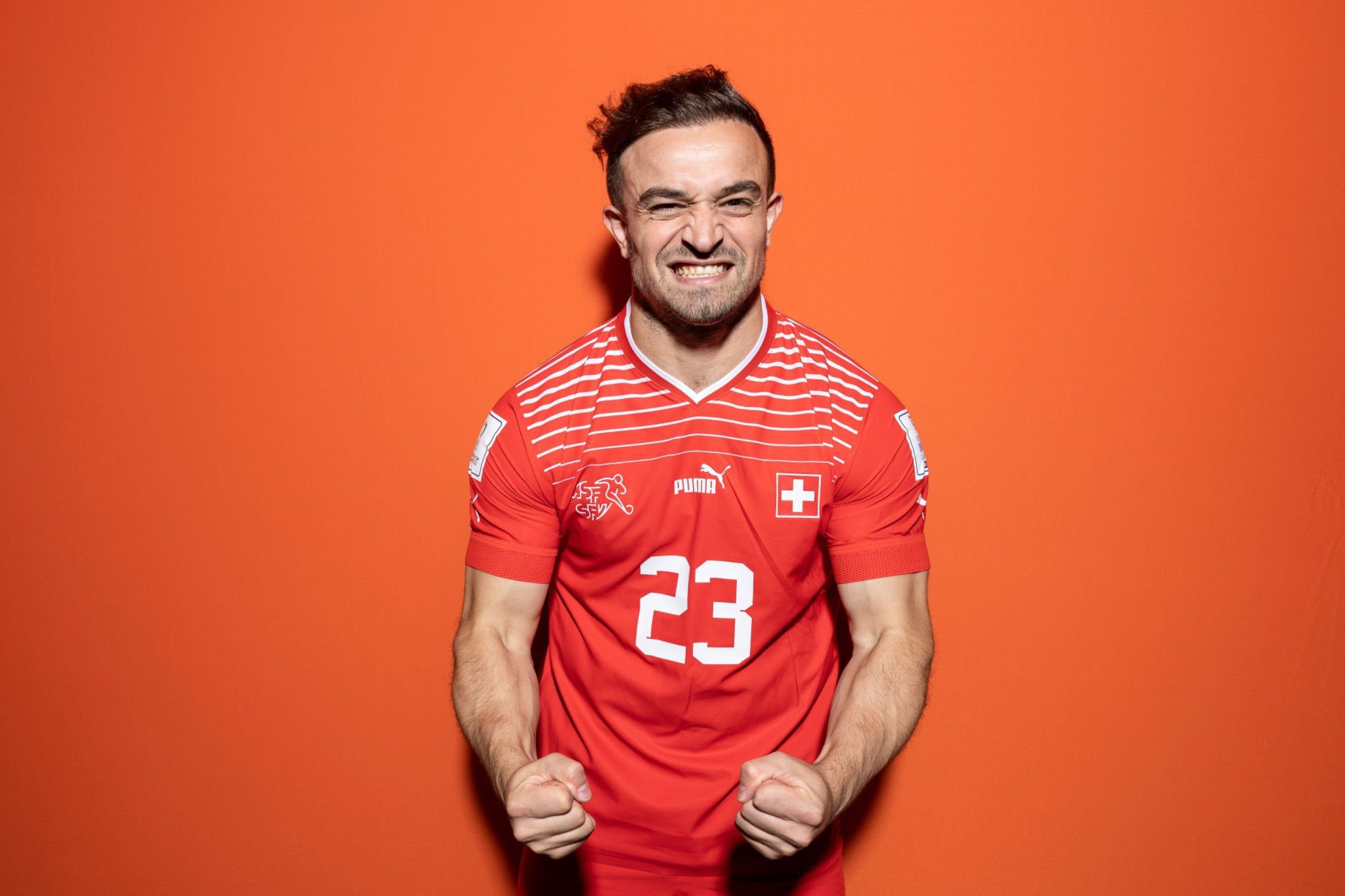 Switzerland has set the stage for Xherdan Shaqiri's emergence onto the professional football scene. FC Basel became the fertile ground where his extraordinary journey into the upper echelons of the sport began. With his unique talent and skill, he soon overcame international boundaries and donned the jerseys of top football clubs, such as Inter Milan, Bayern Munich, and Liverpool.
In addition to his illustrious club career, Shaqiri boasts an impressive international portfolio, having earned a remarkable 114 caps while representing Switzerland on the global stage. His most recent international appearance saw him face off against the former Yugoslav nation, a poignant moment that led him back to his homeland. Before the match, he paid heartfelt tribute to his roots by placing his hand over his heart during the rendition of the Kosovo national anthem. This display of respect and connection to his heritage resonated deeply with fans and observers alike.
Reports indicate that Shaqiri displayed a similar gesture of respect during the Swiss national anthem, a testament to his appreciation for both countries that have played significant roles in his life.
Notably, during the 2-2 draw at the Fadil Vokrri Stadium, Shaqiri received a heartfelt standing ovation from Kosovan fans when he was substituted. This warm reception underscored the deep connection he maintains with his Kosovo roots and the profound impact he has had on the footballing community in the region.
In terms of their Euro 2024 qualifying campaign, Switzerland remains at the summit of their group, showcasing their prowess on the international stage.