Hughes frustrated with Switzerland
Submitted by
content
on Fri, 04/28/2017 - 06:13
Stoke manager Mark Hughes appeared to be a bit frustrated with the way the Switzerland national team has handled the injury to XherdanShaqiri.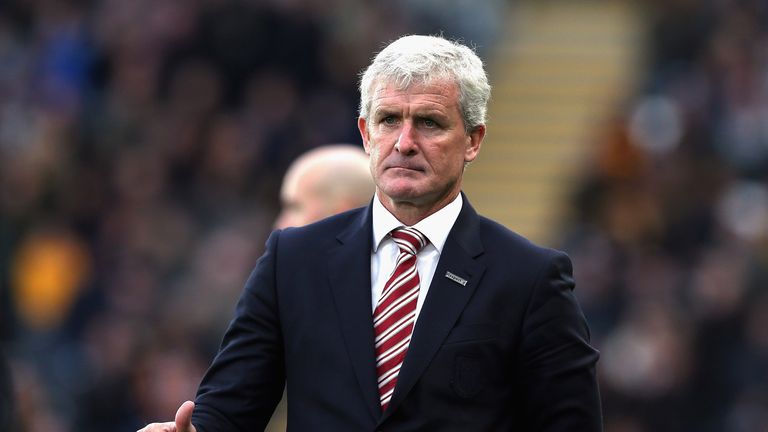 The Swiss international appeared to have been injured in the match against Latvia only days after he has been back from a calf injury.
Mark Hughes thinks that the Switzerland team should not have risked the player especially when they know that he is having a long-term problem with his calf injury.
The Stoke manager said that he reluctantly allow him to play for his country as he thought that having time away with his national team will help him to recover his form quickly.
Hughes said that he thought that the fact that he will be training with his national team and also have some game time would allow him to come back stronger for the Premier League games. But unfortunately, it now appears that he has aggravated his calf problem, and that may take him more time to get to full fitness.

The had denied any case of negligence and said that the player appeared to be fit when they selected him for the team. He said that they do not force the player to play and that they did not have any idea that the player will injure himself.
The Swiss coach said that XherdanShaqiri is an important player for the team and that they will prefer to have him fit and available for the long term rather than risk him on a single game. He said that he would be working with the Stoke staff to find out more about the issue so that the same problem does not happen in the future.
He believes that XherdanShaqiri will recover fast and help both Stoke and Switzerland attain their objectives.